11.27.17
About Me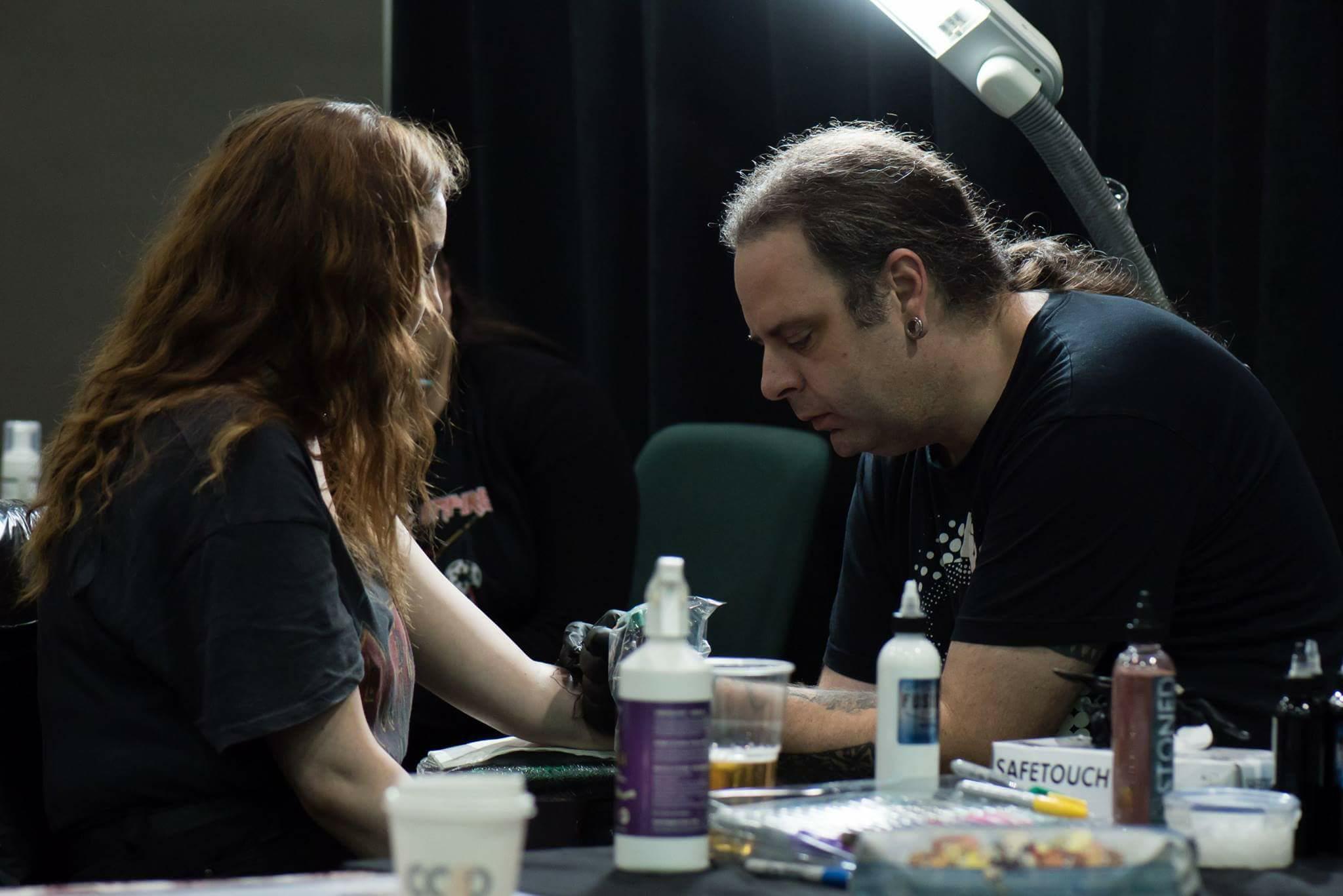 I'd like to start by introducing myself. My name is George Scharfenberg
I was born in Staten Island, New York in 1974 but spent most of my childhood in Sarasota, Florida.
Growing up I was always interested in art and drawing, spending a lot of time in the art room at school even over the summer break.
I was lucky enough that the art teacher would let me into the art class while she was working.
I never had it in my head that I would become a tattoo artist as my parents weren't tattooed.
The only contact I had with tattoos at the time was my Grandfather who was heavily tattooed
as he served in the army during WW2.
At the age of 13 my family moved to Belfast, Northen Ireland. At the same time my Uncle and his family moved back to Belfast from the United States where he served time in the army. While he was in the army he learned to tattoo and on returning to Belfast he started one of the only studios in Belfast in 1987. This is when I was introduced to the world of tattooing properly.
I would help out at the studio sometimes with stencils and helping customers with choosing designs, etc.
I studied graphic design at college receiving a HND in Graphic Communications in 1998. From there I had
odd jobs but hadn't started tattooing yet.
I officially started my apprenticeship in March of 2000 and have worked at a few diffent studios over the last few years.
I am now a resident artist at Belfast Tattoo Collective full time. I have worked at several conventions over the years such as the Northen Ireland Tattoo Convention,
Dublin Tattoo Convention, Leeds Tattoo Show, Manchester Tea Party, East Coast Expo and a few others
along the way.
I enjoy tattooing illustrative designs and black and grey style work. To see more of my work check out the galleries. Please feel free to contact me with any ideas or projects you
might like to make into a tattoo.
Thanks and good luck, George