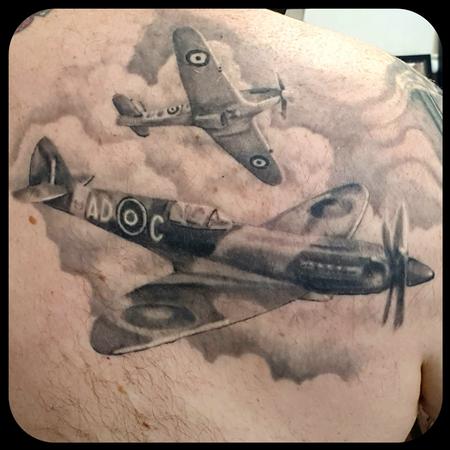 Here's a photo of some Spitfires I made in september 2020. always good to get photos of healed tattoos.
If you have a project you would like to discuss with me feel free to contact me at http://www.tattoosbygeorge.com
I'd love to hear your ideas.
don't forget to vote for tattoo of the day. Thanks for your support.