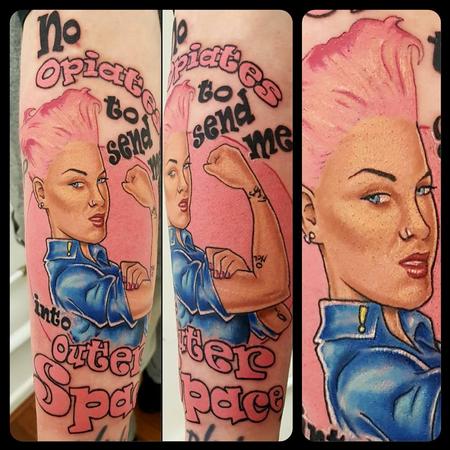 So my clent today happens to be crazy about Pink. Last year I made a large portrait of Pink for her. Today she had me make this. Had lost of fun with it. Orginal artwork was by another artist, but the original script was replaced with this script.
Artist Products For Sale
No products are available at this time. Please check back later!