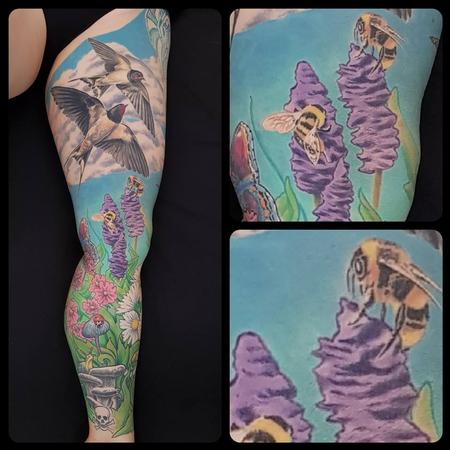 I recently finished off this nature inspired leg sleeve. I really enjoyed mixing realism with the illustative style. I'd love to do more of this style of work. here's some detail pictures of this tattoo.
Artist Products For Sale
No products are available at this time. Please check back later!