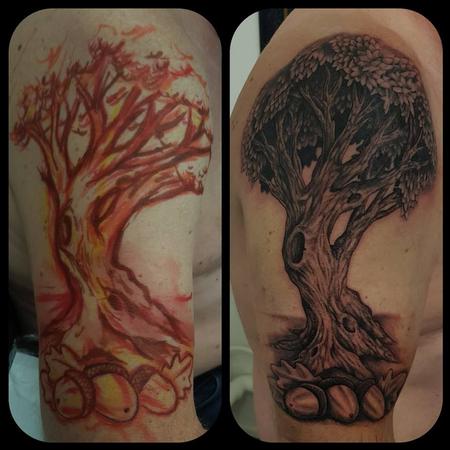 Here's another freehand deign. The client wanted a tree design. He had 3 sons he wanted to incorporate into the design. We decided to do a oak tree to represent strenght and 3 acorns for his sons. Once again freehand worked better for this design to fit and flow better in the space.
Artist Products For Sale
No products are available at this time. Please check back later!