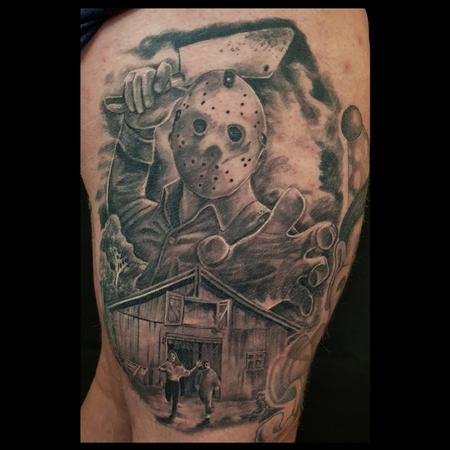 Here's a healed photo of this one I finished up a few months ago. I'd love to do more horror theme tattoos. Interested? Go to my website www.tattoosbygeorge.com and fill out the contact form. Let's hear what ya got.
Artist Products For Sale
No products are available at this time. Please check back later!