New School Sealife Tattoo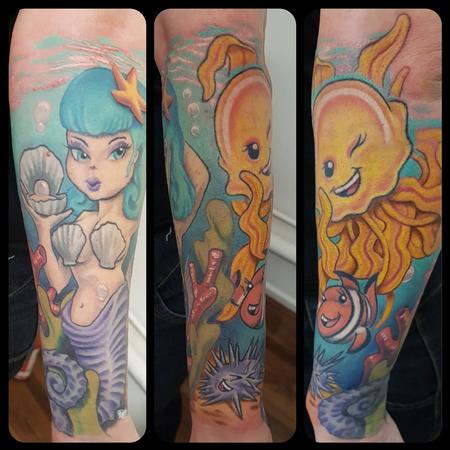 Here's a new school style tattoo I finished off recently. My client started with giving me a idea of a mermaid but we had a chat and came up with a seahorse girl idea instead. Later when she decided she wanted to add to it we came up with the sea life characters of the jellyfish, urchin and clown fish. I really love making cartoon style images.
Artist Products For Sale
No products are available at this time. Please check back later!