Freehand creepy clown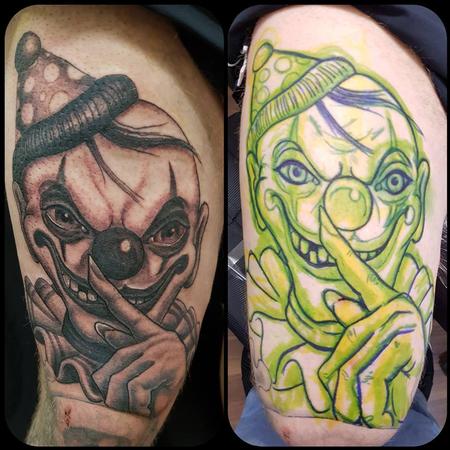 Here's some freehand I made recently. I really enjoy doing freehand when I get a chance. This was lots of fun to do. I'll be adding more to this tattoo in the near future.
Artist Products For Sale
No products are available at this time. Please check back later!