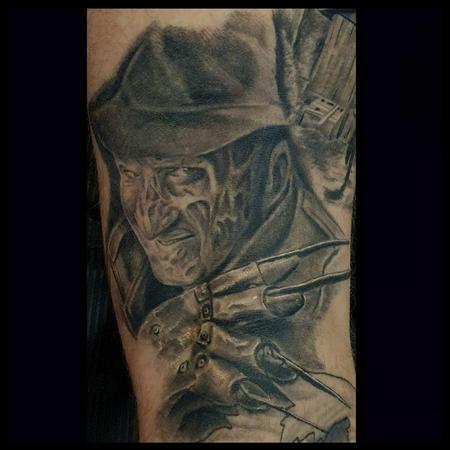 Here's a healed photo of a Freddy Krueger tattoo I made a little while ago. I love making portraits, especially from movies. If you would like to get something from me get in contact. I'd love to hear your ideas.
Artist Products For Sale
No products are available at this time. Please check back later!