Captain Quint from Jaws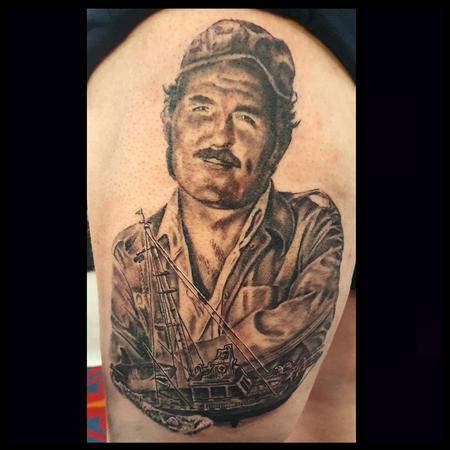 This was also tattooed at the Titanic Tattoo Convention at the end of July. My client loves this film and anything relating to the sea. I made this deign up for him specially.
If you're around Belfast, Northern Ireland and would like to get tattooed by my get in contact trough my website by filling out the contact form. It's quick and simple to do. follow the link. http://www.tattoosbygeorge.com
Artist Products For Sale
No products are available at this time. Please check back later!