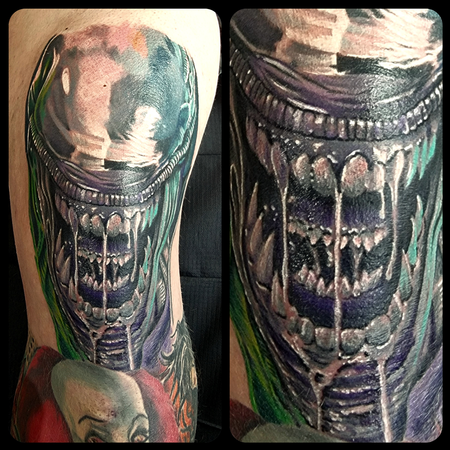 Added this Xenomorph to my clients horror leg sleeve. It's always a chalenge tattooing knees. But I think it worked well. The mouth of the Xenomorph is healed and is on the knee. The rest is only finished in this photo. For bookings go to my website http://www.tattoosbygeorge.com
Id lovee to hear your ideas.
Thanks for having a look and remember to give me a vote for tattoo of the day. Thanks.
Artist Products For Sale
No products are available at this time. Please check back later!